Regular price
$0.00 USD
Sale price
$14.99 USD
Unit price
per
Sale
Sold out
Share
A natural clean for the naturally adventurous
Your perfect travel companion
Perfect for traveling, camping, backpacking, hiking, or any event when life is on the go! Enjoy the generous, bubbly lather wherever life may take you. It's the perfect natural way to stay clean!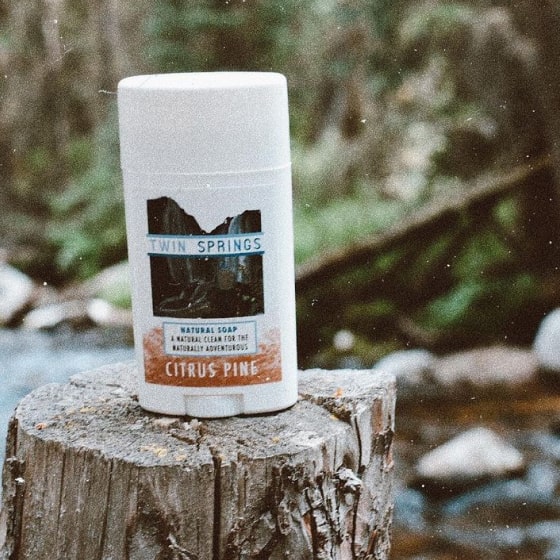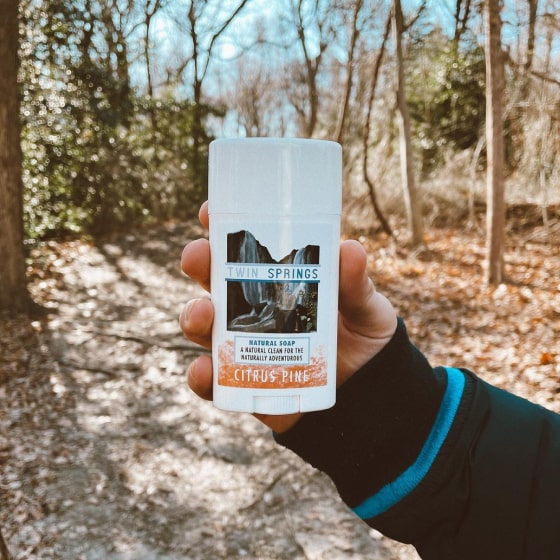 The natural soap specifications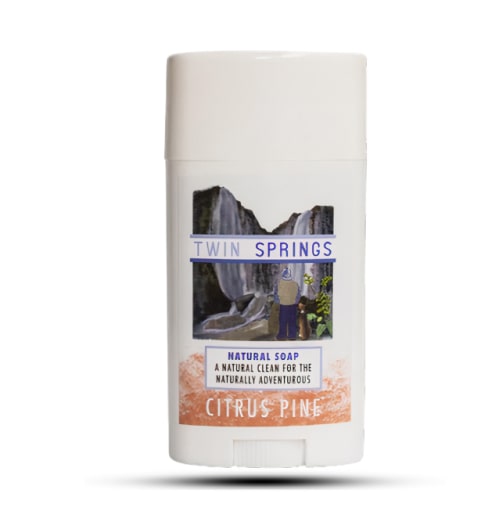 The Citrus Pine soap ingredients
This natural soap is made out of saponified oils of coconut and olive (with retained glycerine), citrus pine and peel fragrance oil, and spring water.
How to use the soap
Use water for best application. If you let go of the travel soap stick by accident - no worries, it will conveniently float right by your side.
Smell fresh, feel fresh, stay eco-friendly
Enjoy your next adventure with Twin Springs Citrus Pine Soap Stick! Handcrafted from scratch, Citrus Pine includes saponified oils of coconut and olive! The soap is crafted into the travel container using the cold process approach, preserving the beneficial properties of these organic oils making our soap gentle, soothing, and super soft! Once you feel naturally clean, put the cap back on and carry on to your next adventure!
Citrus Pine Travel Soap Stick For Men
Grab Travel Friendly Portable Electronics and Gadgets at VacationGrabs
New
Adult
Regular
Ask a Question
QUESTIONS & ANSWERS
Have a Question?
Be the first to ask a question about this.
Ask a Question
This is a great soap stick for travelling. Doesn't take up much space. I use it at home too since I love the scent. Terrific product!

I got the soap stick for my son's school camping trip and he was really happy with it.

I've seen this soap on Instagram and thought I really should get it. I was 100% right. One of the BEST things I've recently purchased! It's not that I travel a lot or have some particular need of it, I'm just tired of cleaning up after my husband. This soap doesn't leave any marks on the bathtub (it's in a plastic case) and it seems to last longer than a normal bar of soap would.

Convenient and easy to use, and doesn't sink if you accidentally drop it in the water.

My girlfriend gave this to me for my business-trip, since I HATE hotel soaps and shower gels (they dry my skin) and bringing liquid soap is just not an option… She picked the scent herself, I like it too, but I might try the other one as well to see which one is better.

Basically it is a bar of soap in a deodorant case. A simple idea, but it works great. I took it on two hiking trips with me and there's no way I'm using liquid soap again!

The soap stick is a nice solution for those, who don't like the mushy mess your soap turns into after 1 use on camping trips. It floats on the water, so there's literally no way you can lose it and it is REALLY reusable, not like the ordinary soap you put back in your plastic bag and never use again. Smells nice too.